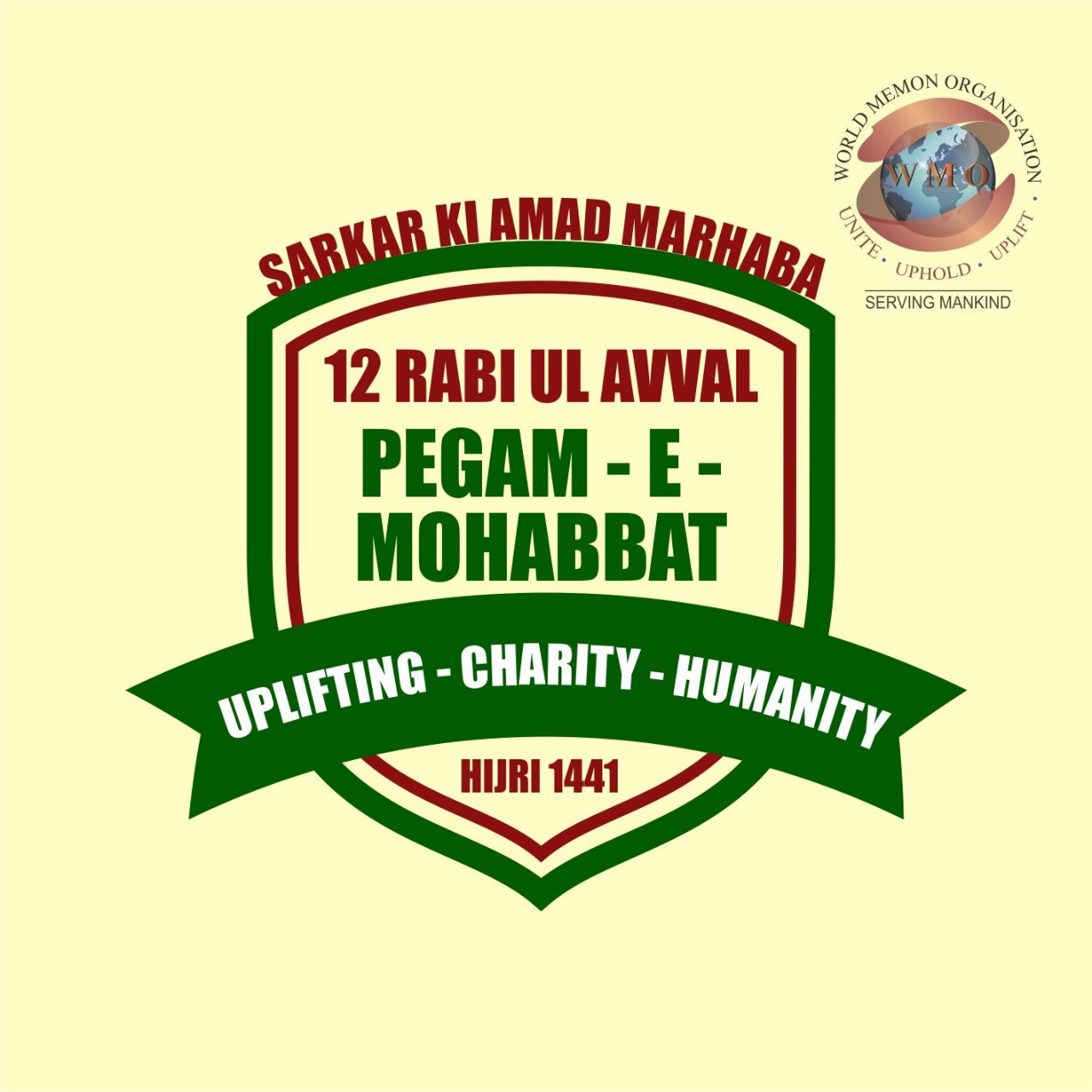 Project Mohabbatain
Project Mohabbatain was conducted by WMO team all over India. The main idea behind to carryout this project is to spread love, care, concern, affection by reaching the needs of all age group. It was held on Eid Milad-un-Nabi. Our team has classically plan, design, organised and executed this project to deliver help, care, concern, love, happiness with the act of charity or humanity . Our team not only reach Memons but Non-Memons at the same time, not only Muslims but other as well including children youth and old age.
Project Mohabbatain includes the following activities carried out during the program.
Fruits Distribution: There were fresh fruits packets made and distributed inside and outside the hospitals to the patients by our team.
Food Distribution: Food packets were distributed to various places including orphanages, old age home, etc.
Organizing and Conducting Medical Camps: Medical camps were arranged to treat the different parts of body all over India.
Free medicine Distribution: Our team also distributed free medicines to OPDs of different hospitals
Blood Donation Camps: Blood donation camps were also arranged to help the patient including small young and old age.
School Kit Distribution: School Kit were distributed by our team to poor children to motivate our new generation for education.
Sweets Distribution: Sweets and cakes were distributed at schools, stations, roads, orphanages, old age homes, locally and in neighborhood.
Mohabbatain Express: Free car rides, fee train rides, free games were arranged for underprivileged children by us.
Clothes Distribution: Free clothes were to cancer patients in various hospitals.
Tree Plantation: Tree plantation was done by our team for better environment for our upcoming generation and society.
Announced subsidy: Daily breakfast is arranged by our team for the Ummah.
Full day personal care: One day full attention and care given to cancer patient. consultation by our appointed person Mr. Aftab Basha, clothing and three times meal (break-fast, lunch and dinner).
Hat trick Memon Matrimonial Get-together event in 2019 By WMO North India Chapter On the 06/10/2019
On the 06 October 2019, in Ahmedabad (Gujarat India), *World Memon organisation-NIC* organized 7th Matrimonial event in collaboration with Haji Amin Gadawala Foundation Trust.
It was one of a kind , successfully organised get together matrimonial event in the history of Gujarat for the Memon.```
*Gadawala Matrimonial Ladies Wing With support of WMO (NIC) AHMEDABAD team* came together and worked with a lot of passion and enthusiasm and proved the slogan "One Team one Dream", True.
*((About 175 girls and 111 boys , total of 286 candidates)) came together with their parents. A total of 1144 people were under the same roof for the get together for match making of profiles and finding their most suitable life partner.*
*Team of Gadawala Matrimonial Mumbai along with WMO Ahmedabad couple volunteers Team came together for this endeavour.*
```The number of volunteers of GADAWALA Team & Ahmedabad WMO Youth wing and the management was one of a kind..and are already working towards Global Youth Wing alhamdulillah.```
```The Trust Would like to take this opportunity to Thank each and every member who participated and worked towards making it such a successful and one of a kind event.It is your constant support that has led us where we are today.```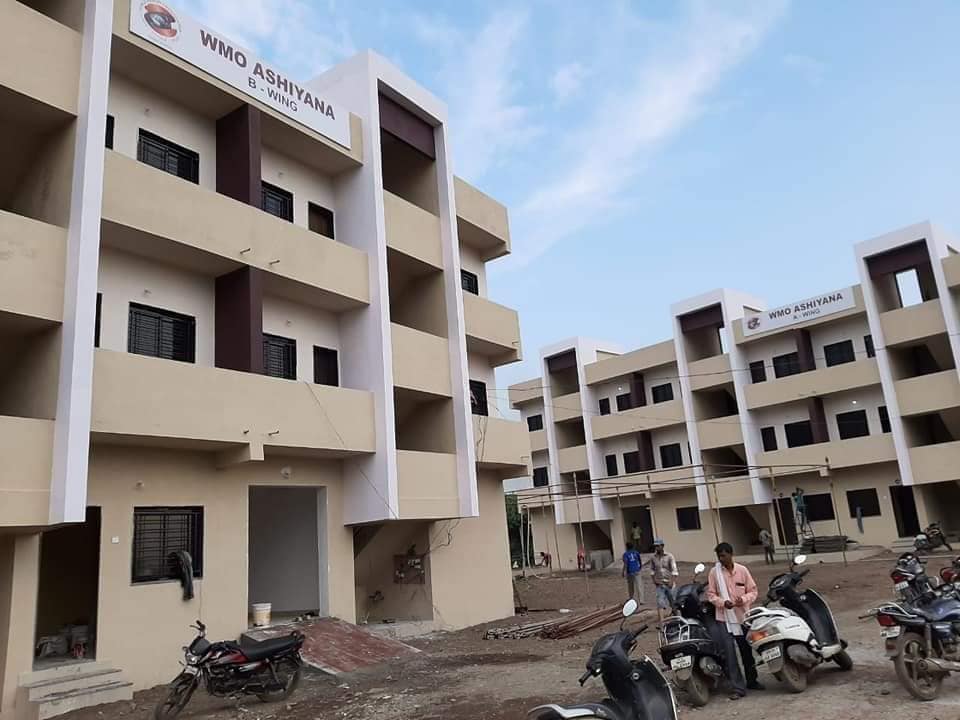 Ashiyaana Housing project 16/09/2019
On the 16th of September, 31 underprivileged families of the Memon community moved into their very own homes in Akola. As the first Legacy project of India stood completed Ashiyaana welcomed the 31 families into her fold. Each appartment was a spacious 2 bedroom, hall and kitchen structure spread over two housing wings with all interior work completed including bathroom and electrical fittings.
Ashiyaana Housing project was envisioned by Mr. Majid Ranani, a stalwart of WMO. Mr. Bilal Thekiya completed the project in record time with steadfast support from the Akola Memon Jamaat and WMO North India Chapter. The project was a joint collaboration between WMO North India Chapter and the Middle East Chapter.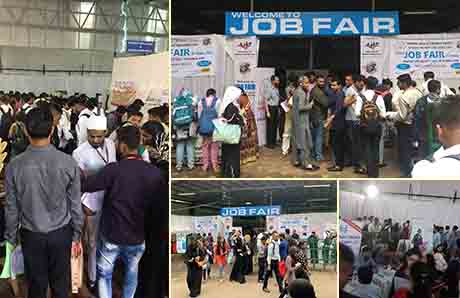 265 Candidates got spot job offers out of 1575 Candidates who attended the Job Fair organised by World Memon organisation India Chapter, & PHMJ & AMP in Pune, 13/07/2019
World Memon Organisation (WMO) and Pune Halal Memon Jamat (PHMJ) in association with AMP organized a Mega Job Fair in Pune on Sat, 13th July, 2019, which was a huge success.
The Job Fair was conducted at Badminton Court, Azam Campus, Pune to help unemployed youths to get placed in reputed mainstream Corporates and to provide opportunities to the needy without any discrimination of caste and creed. Through this unique event, the organizers endeavoured to give back to the Nation what they have received by helping the youth get meaningful Jobs.
Inauguration of the Mega Job Fair took place at the hands of Mr. Sameer Shaikh, Assistant Commissioner of Police–Crime (Pune). Mr. Shaikh was felicitated by floral bouquets and mementos by Mr. Ehsan Gadawala, India President of WMO and Mr. Imran Lakhani, President, PHMJ.
55 Corporates from across various industries had participated in this Job Fair with a massive turnout of 1575 candidates. At the end of the day around 265 candidates were given on-the-spot offers by the recruiters while 740 were shortlisted for the next round of interviews.
WMO MEGA JOB FAIR
55 Corporates and HR Consultants participated
1575 Candidates attended the interviews
265 Candidates given on-the-spot offers
740Candidates shortlisted for the next round of selection.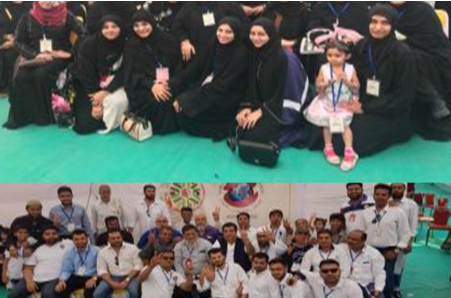 Matrimonial Event At Surat on 21/01/2018
Chairmen of Gadawala Ladies wing Mrs. Asfana Gadawala And her Team Came Together and worked a lot of patience and enthusiasm and Volunteers of Youth proved the slogan (One Team One Dream)
213 Girls & 143 Boys Total 356 Candidates and their Parents under the same roof for match making of Profiles and fining their most suitable life partners.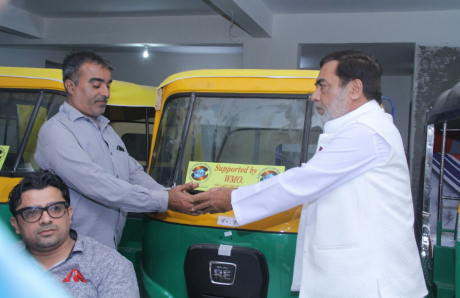 Auto Rickshaw Distribution MICRO FINANCE (INTEREST FREE LOANS) on 06/01/2018
WMO North India Chapter (NIC) distributed 11 auto rickshaws on Micro Finance in Surat, Gujarat. The visiting WMO International Delegation, WMO NIC Members handed over the keys to 6 deserving families of Saurashtra Halai Memon Jamat and 5 families of Dhoraji Memon Jamat at the Saurashtra Halai Memon Jamat Khaana.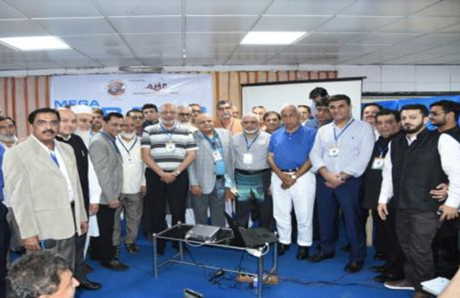 Biggest Memon Job Fair In the History of Memon's in Mumbai on 05/01/2018.
Organising such a job fair is a great way to help underserved Communities and thus serve the nation" - Mr. Suliman Noor Mahomed (Solly Noor)  President WMO
1800 Candidates attend AMP-WMO Job Fair at Mumbai out of which 310 got final job offers and 643 were shortlisted for the next round of selection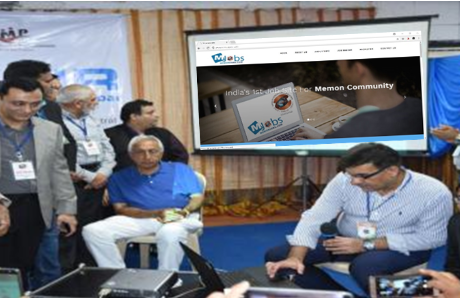 Launching ceremony of Memon JOB Portal On 05/01/2108 at Mumbai
On the occasion, WMO launched a Job Portal www.memonjobs.com at the hands of Mr. Nowsad Abdul Gani, which has been created to help the unemployed youth of the Community.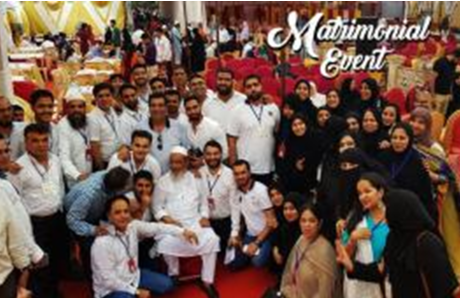 Matrimonial Event At Mumbai on 29/10/2017
Chairmen of Gadawala Ladies wing Mrs. Asfana Gadawala And her Team Came Together and worked a lot of patience and enthusiasm
275 Girls and 185 Boys total 460 Candidates and their Parents under the same roof for match making of Profiles and fining their most suitable life partners.